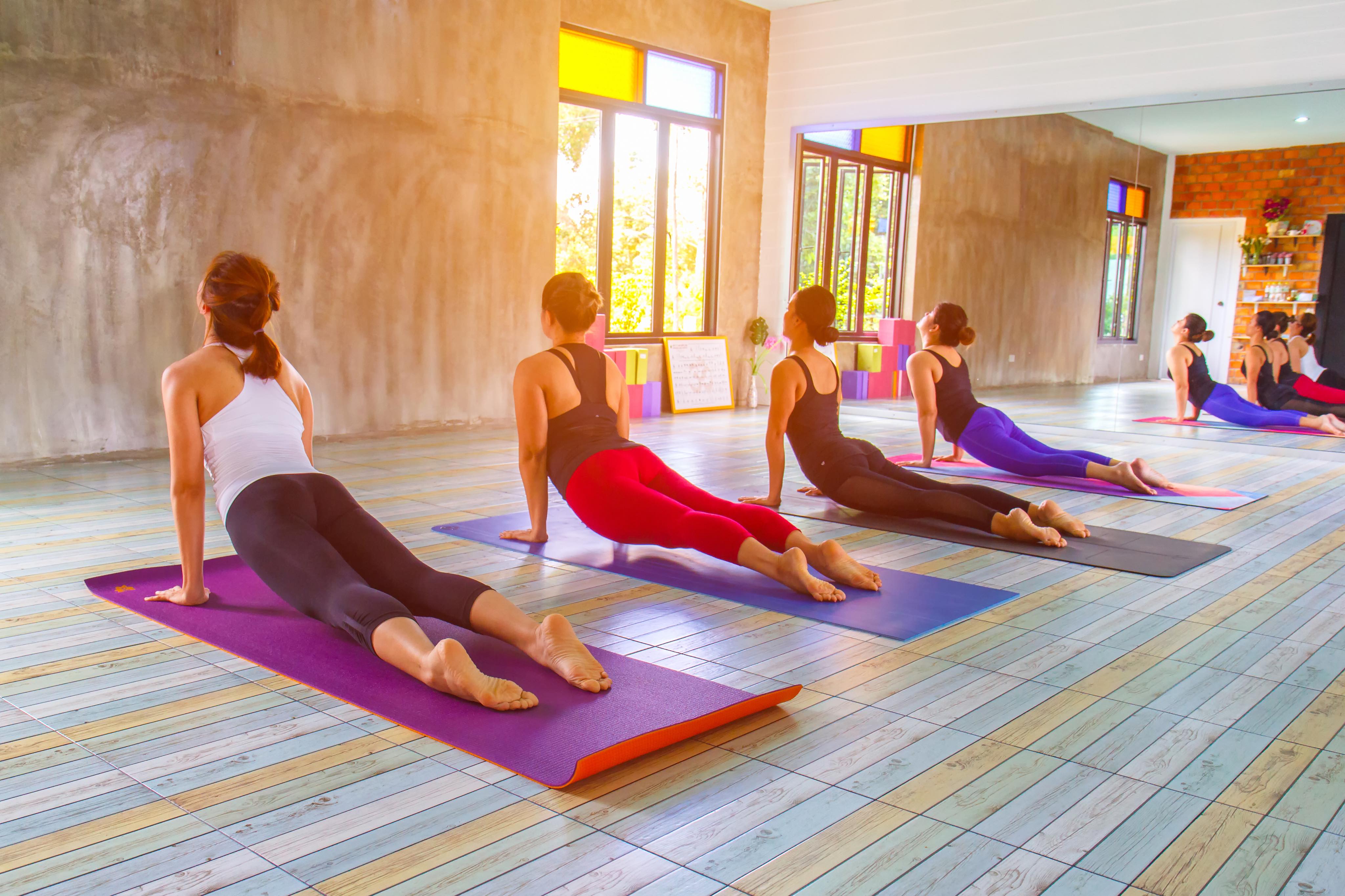 So you want to know what Pilate's is really like? By now you would have heard that we are now offering Pilates at BodySwitch Health & Fitness. If you want to improve your workouts by building your core strength, it is the perfect addition to your training. We got Member Consultant Katie to test out our classes, here is what she learnt.
By Katie Clarke – Member Consultant
For a very long time I felt that the best workouts were only those you end up on the ground sweating, breathless and looking for a nearby stretcher at the end. So when I had people constantly raving about how amazing Pilates is, but walking out of these classes, sometimes without even a drop of sweat, I wondered if they were in denial, or if there were some truth to it.
THERE IS DEFINITELY TRUTH TO IT!
After my first Pilates class, I found muscles I didn't know existed. I didn't sweat much at all during the class, however I did experience a lot of fatigue in isolated muscles. The next day; the burn was real. It felt like I had done a serious weight workout and I was sore in muscles I haven't ever been before, especially in my inner thighs and core.
NO WONDER THESE INSTRUCTORS LOOK THE WAY THEY DO!
The sensational burn that Pilates gives you in smaller, less active muscle groups is what will give you that serious body sculpted look. It is no coincidence that nearly every Pilate's instructor looks like they just walked out of a photo shoot for the cover of Women's Heath. I personally have seen a huge difference in the toning of my core and inner thighs just from two Pilate's classes a week on top of my regular cardio and weight workouts. Now if the lure of a sculpted body isn't enough incentive for you, here are a few more reasons why Pilates should become a staple in your weekly fitness regime.
IMPROVED FOCUS
Pilates requires you to control your breath and movement to get the full benefit of the workout. It's an activity that requires full focus, forcing you to forget about your long to do list or stressful day at work.
PROVEN TO EASE BACK PAIN
Pilates promotes proper alignment and stretches those muscles that have become tight from misalignment and overuse. '… those with chronic lower back pain who practiced Pilates for just four weeks experienced more relief than those who visited a physician and other specialists, says a Journal of Orthopaedic & Sports Physical Therapy study.' (Fitness Magazine, 2018)

IMPROVED FLEXIBILITY, LESS CHANCE OF INJURY & BETTER WORKOUTS 
The stretching and strengthening of those muscles provides not only a better chance at touching your toes, but also a reduced risk of injury. Pilates promotes longer, leaner muscles and core strength. It can also strengthen the pelvic floor. The pelvic floor muscles are a natural muscular support when doing abdominal and core exercises. With a stronger abdomen, comes a stronger pelvic floor.
Longer and leaner muscles and improved core strength results in a better overall workout, because if you think about it, there are very few exercises that don't involve our stomach muscles.
I CAN ATTEST!
One of the problems I faced when training legs, was that my lower back would ache whenever I did weighted squats. After a lengthy lecture from a PT; I found out that because my core wasn't strong enough, I was sacrificing my form and putting unnecessary pressure on my lower back. Since including Pilates in my routine, my increased core strength has led me to experience much less pain when doing squats with a bar and I'm now able to increase my squat weight- something the pain always prevented me from doing.
Now these are only a few reasons why I love Pilates and why I am now one of those people that walk out of a group class, not looking like a drowned rat announcing, 'THAT WAS AMAZING!'.
All you need to do is enter 'Pilates' into Google's search engine to see endless articles backed by scholars, studies and science that pretty much dub Pilates as the new green tea.
SO YOU'RE READY FOR THE BURN?
The amazing thing about Pilates is that anybody can do it and everybody will benefit from it. All you need is a sense of willingness
and an amazing instructor. Now it just happens to be fate that BodySwitch launched Pilate's classes earlier this month with an incredible instructor,
Anthea Phasey. Now rather than tell you about how much I love her classes and am completely envious of her capabilities, you just have to experience it for yourself.
PRICING
Casual classes are $15, with prepaid packs available for $10 per class (no membership required), but lucky readers who mention this blog post will receive their first class free for a limited time. Just mention this blog post when booking, either by Facebook or phone.
Well congratulations, you can now 'talk the talk' when it come to Pilates and it's time to walk that walk by joining in a class. I hope to see you at a class soon and watch this space for next month's edition!
Katie Clarke
Member Consultant
Bodyswitch Health and Fitness