Putting yourself first doesn't mean that you are being selfish or arrogant. It means taking care of the most important person in your life – you. By ensuring that you are taking care of your own basic needs, you are able to love yourself more. Self-love can be achieved daily through these basic seven tips.
1. FORGIVE YOURSELF
Don't be so hard on yourself. Instead of punishing yourself for making a mistake, turn whatever it is into a learning experience and grow from it. Accept that you are human. There are no failures, there are only lessons learned.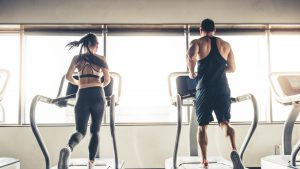 2. MAKE TIME FOR EXERCISE
When we get crazy busy, exercise tends to be the first item on our to-do list that gets scrapped. It's also the perfect example of not putting yourself first. Exercise keeps you healthy, energetic and gives you an outlet for stress, which makes it not only beneficial for you but everyone around you too. It's not always easy to find time for a workout, that is why we offer classes at a wide variety of times during the day, as well as personal training sessions from 30 mins to an hour.
3. LEARN TO SAY NO
As per tip one, you are human. You are not a robot, you are not super human, and you cannot function on zero hours of sleep. Most of us are hardwired to want to please others, so saying no can sometimes feel confrontational and uncomfortable. Unfortunately however, ensuring you put enough time and energy aside for the things that you need and want to do, means that you do need to say no sometimes. So, it's okay to say no to going to your sister's best friend's third Tupperware party this month if you don't want to go again.

4. MAKE TIME FOR WHAT MAKES YOU HAPPY
This sounds pretty obvious; of course we do things that make us happy. But how often do you find yourself skipping a girls night because you're tired, or cutting your evening walk short in order to get some more work done? There are only so many hours in the day, but not leaving room for the things that make you happy will only make you more and more miserable as time goes on. We can do better than that.
5. LIVE INTENTIONALLY
You will accept and love yourself more, whatever is happening in your life, when you live with purpose and design. Your purpose doesn't have to be crystal clear to you. If your intention is to live a meaningful and healthy life, you will make decisions that support this intention, and feel good about yourself when you succeed in this purpose. You will love yourself more if you see yourself accomplishing what you set out to do. You need to establish your living intentions, to do this.
6. SET ALONE TIME
Whether you already love being on your own or would rather be surrounded by people 24/7, quality alone time is a form of putting yourself first. Setting aside alone time is fantastic for helping you clear your mind, plan, wind down, de-stress, and a whole host of other mind/body benefits. Alone time might take the form of meditation, but it could also be as simple as going for a long walk or cooking yourself a scrumptious meal. Don't be afraid of your own company; it's pretty awesome.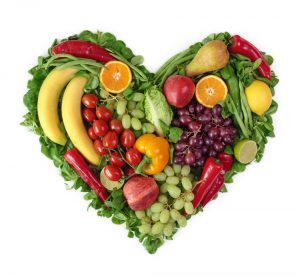 7. EAT HEALTHY
You might not realise it, but eating healthy is indeed putting yourself first. It's not easy to say no to ourselves when we're craving something unhealthy or want to treat ourselves, but fuelling our bodies with healthy foods and balanced meals pays us back exponentially. We feel more confident, more energetic, happier, and we're better prepared to tackle the day. Make it simple by sitting down with one of our personal trainers today to work out a total eating and exercise plan that suits you.