Affordable
& Supportive
Personal
Training
Affordable
& Supportive
Personal
Training


Group Fitness
Classes For
All Ages
Group Fitness
Classes For
All Ages


Flexible
Membership
Options and
24/7 Access
Flexible
Membership
Options and
24/7 Access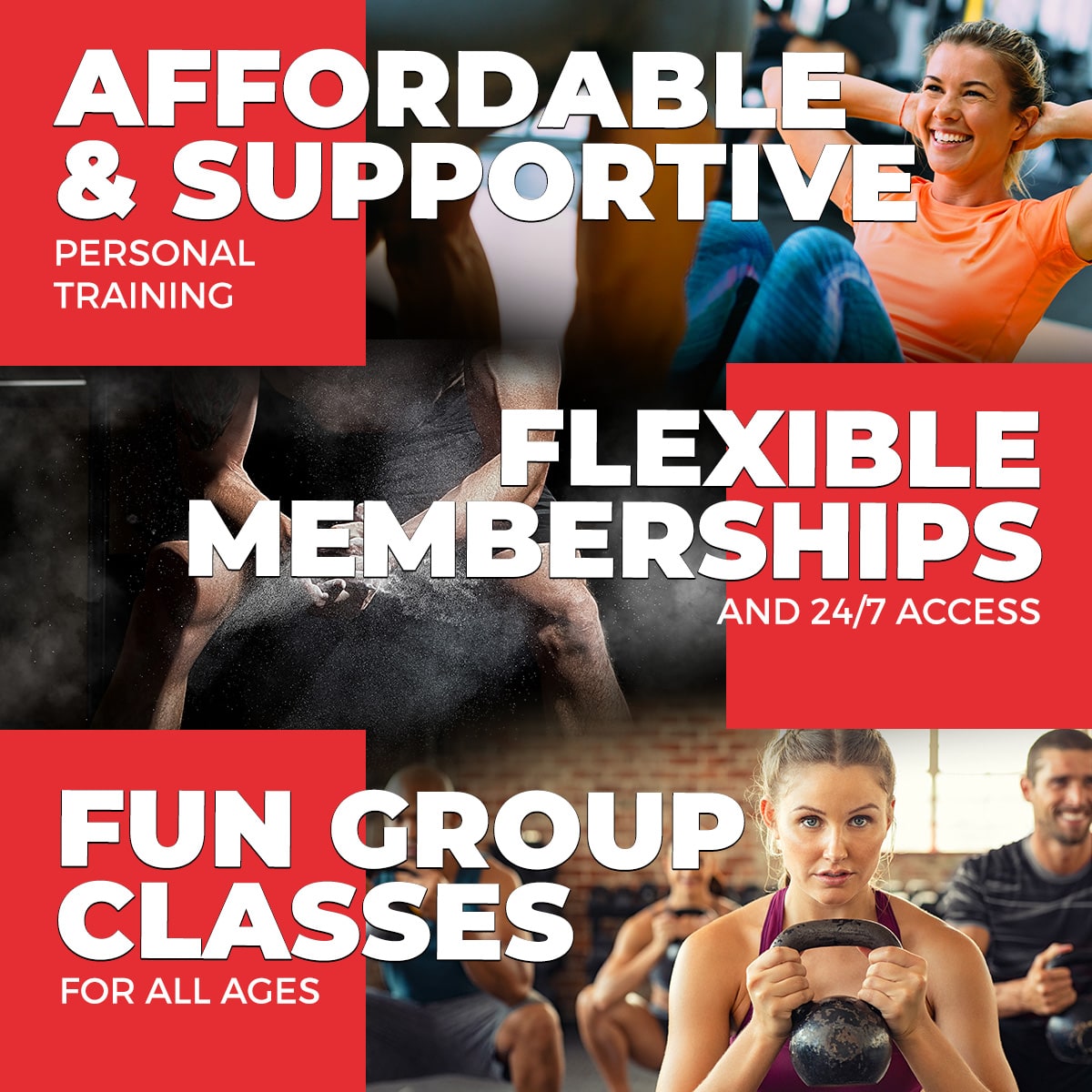 Welcome to
BodySwitch Health and Fitness Ipswich
BodySwitch Health & Fitness is a community-focused gym, offering a range of services to suit everyone no matter your strength and fitness levels or gym experience. With flexible membership options, training variety and a team that genuinely care, start your health and fitness journey with us today! Fill the form out to register for your free trial today.
Secure Your Free BodySwitch Trial Today
Fill in the form below to register your interest and one of our helpful and supportive staff will be in touch with you soon!
Why Choose BodySwitch?
We Have a Wide Range of Gym Services Available For Our Fitness Members in Ipswich
24/7 STUDIO GYM
BodySwitch Health and Fitness's Gym in Ipswich has something for everyone with a wide variety of free weights, pin load and cardio equipment plus plenty of space so there are no long waits or queues for equipment. So you can turn up at your favourite times and get going with your training. SWITCHF!T SESSIONS
Our Bodyswitch SwitchFit Zone is home to our group workout sessions. Get fitter and stronger with access to 20 classes a week and a variety of Strength, Cardio and HITT based classes that enable you to build lean muscle, burn fat, and improve your body composition and overall performance both in strength and fitness.
Our classes cater to all fitness and strength levels. Our trainers are here to support an motivate you throughout the sessions, along with your fellow Switch Community!
PERSONAL TRAINING
Affordable and supportive personal training is available to Bodyswitch Health and Fitness members for all ages, styles and goals.
Interested in testing it out? Get in touch with us today for more information and take advantage of our exclusive PT Pack that includes 3 full personal training sessions at our studio gym in Ipswich starting at just $50 per week. FAMILY OWNED & OPERATED
Unlike many large gym and fitness franchises, BodySwitch Health and Fitness is family owned and operated by passionate Ipswich locals who are dedicated to both fitness and growing a comfortable, supportive atmosphere for all BodySwitch members. FREE KIDS ROOM
Have young children but also want to get your familiar workouts done without the hassle and stress? Bodyswitch Health and Fitness' Studio Gym has a comfortable Kids Room where your children can play safely while you train.
THIS IS INCLUDED WITH ALL OF OUR MEMBERSHIP OPTIONS:
Monday – Friday | 9am – 10:30am
Monday – Thursday | 5:30pm – 7:00pm
Saturday – 6:45am – 8:30am SPECIALTY ZONES
Whether you want to focus your next workout on strength training, cardio, burning fat or simply keeping fit and improving your body BodySwitch Health and Fitness's Studio Gym has a huge space with zones to suit your needs.
Get in touch with us today to take the tour and learn more about why so many local Ipswich members are enjoying their time at Bodyswitch.